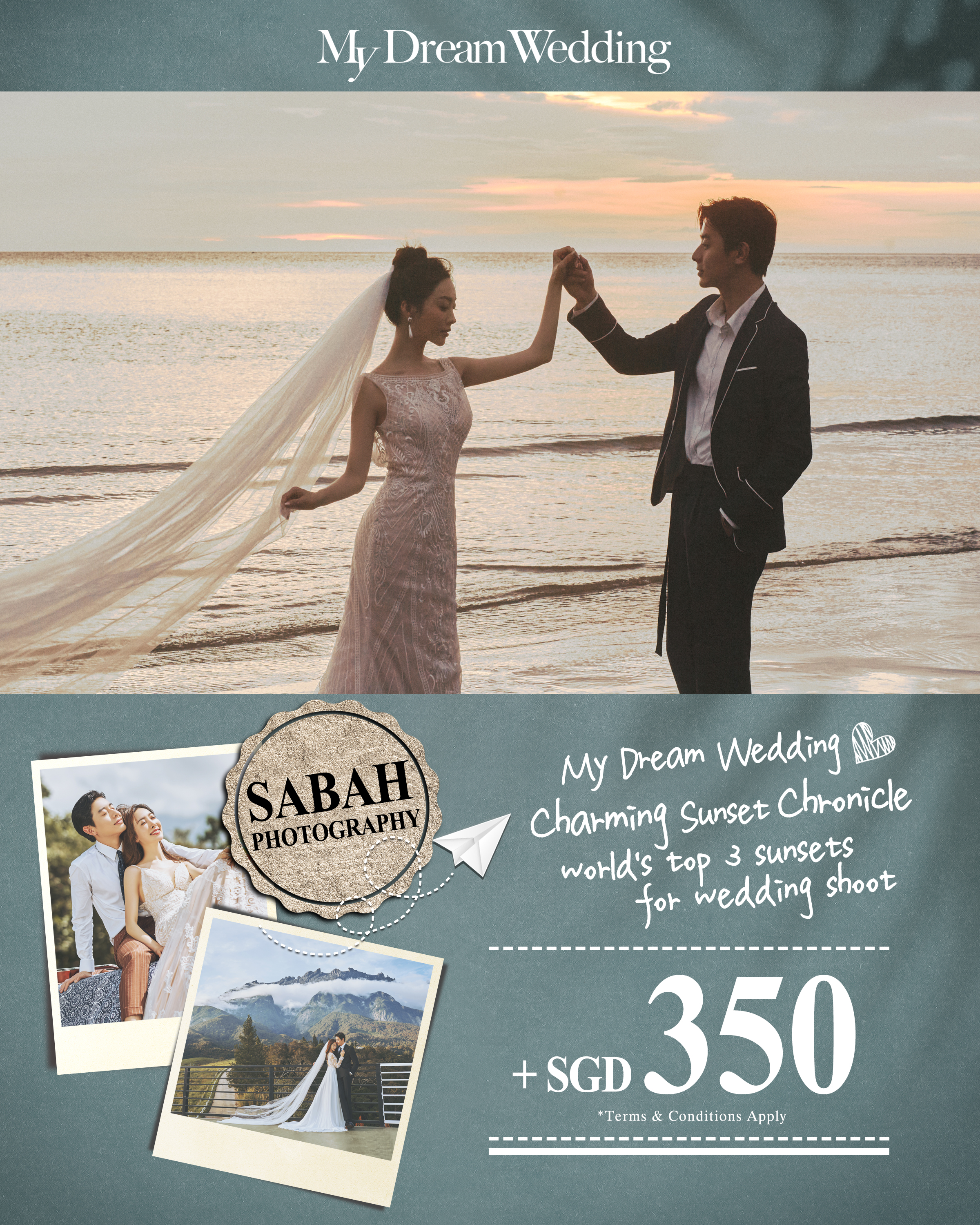 Chronicle your wedding journey against one of world's most charming dusk scenes with My Dream Wedding! Crowned as the "Land Beneath the Wind" due to its location away from the monsoon belt, this beautiful region is protected from these occurrences and blessed with picturesque landscapes — from luscious rainforest to majestic mountains to alluring beaches — all befitting for an unforgettable wedding expedition.
Register your interest now and redeem up to S$2,500 Cash Vouchers instantly!
PM/DM us now for more details!
*T&C Apply.
Contact us :
My Dream Wedding – Singapore
Email : contactus@mydreamwedding.com.sg
Website:
https://www.mydreamwedding.com.sg/
Instagram: mdwsg
64381237
52 Tras Street, #01-01, S078991
https://www.google.com/maps/place/My+Dream+Wedding/@1.2781109,103.8420226,17z/data=!3m1!4b1!4m5!3m4!1s0x31da196d2f336771:0x3030967bc7b49486!8m2!3d1.2781055!4d103.8442113?hl=en
Instagram:
instagram.com/mdwsg
Blog:
mydreamweddinghouse.blog
Pinterest:
www.pinterest.com/mdwsg/