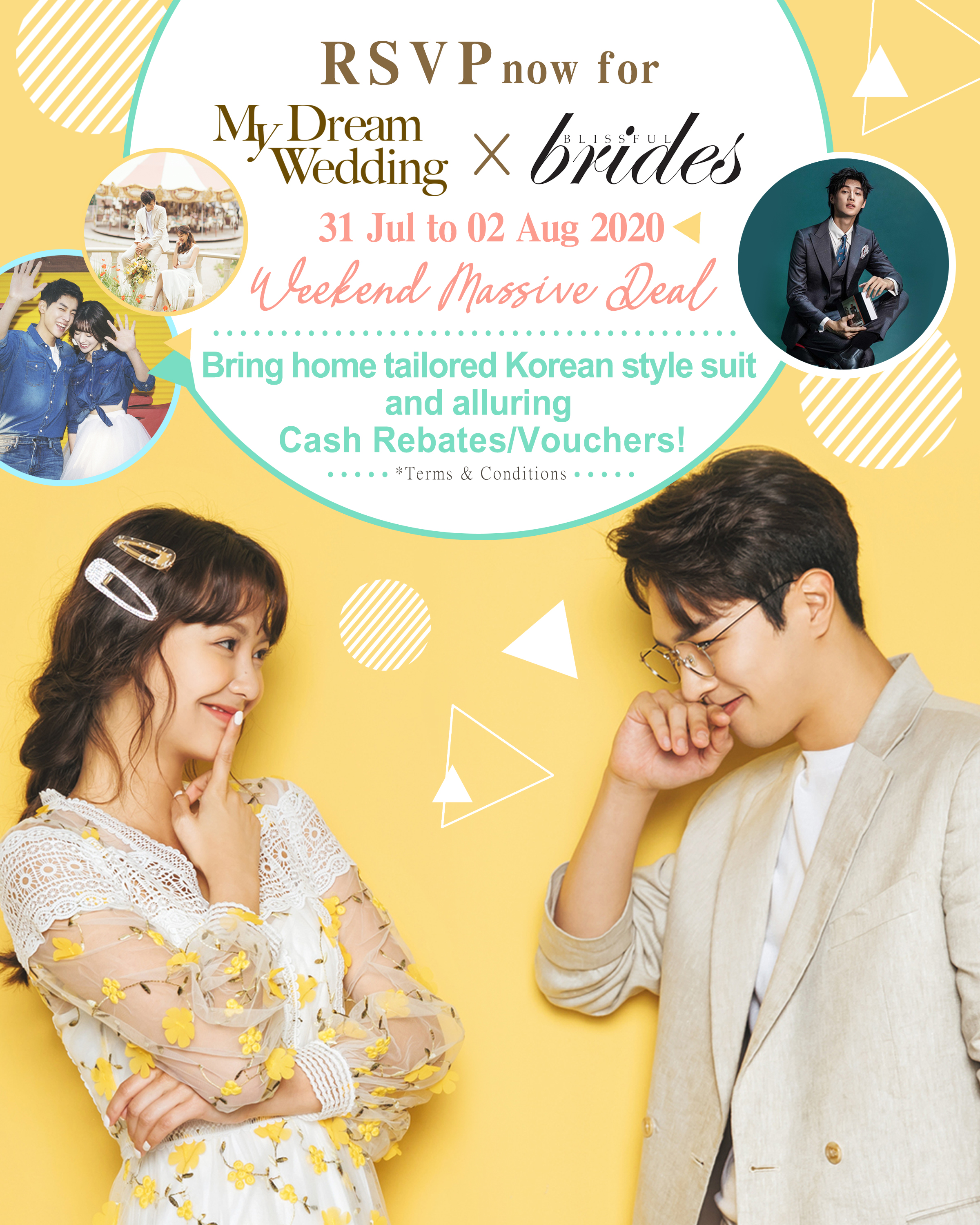 Double your rewards with @mdwsg X @blissfulbrides irresistible Weekend Massive Deal! Limited to first 5 reservations daily between 31 Jul – 02 Aug 2020!
Secure your pre-wedding package and be eligible for:
– Exclusive tailored Korean style suit for keep
– Cash Voucher worth up to S$2,500
Sweeten the deal when you make payment via Blissful Pay:
– Stand to win back your spendings in the S$60,000 Grand Draw
– Instant 3.3% Cash Back (capped at $100)
Hesitate no more! PM/DM for more details & booking!
*T&C Apply.
Contact us :
My Dream Wedding – Singapore
Email : contactus@mydreamwedding.com.sg
Website:
https://www.mydreamwedding.com.sg/
Instagram: mdwsg
64381237
52 Tras Street, #01-01, S078991
https://www.google.com/maps/place/My+Dream+Wedding/@1.2781109,103.8420226,17z/data=!3m1!4b1!4m5!3m4!1s0x31da196d2f336771:0x3030967bc7b49486!8m2!3d1.2781055!4d103.8442113?hl=en
Instagram:
instagram.com/mdwsg
Blog:
mydreamweddinghouse.blog
Pinterest:
www.pinterest.com/mdwsg/