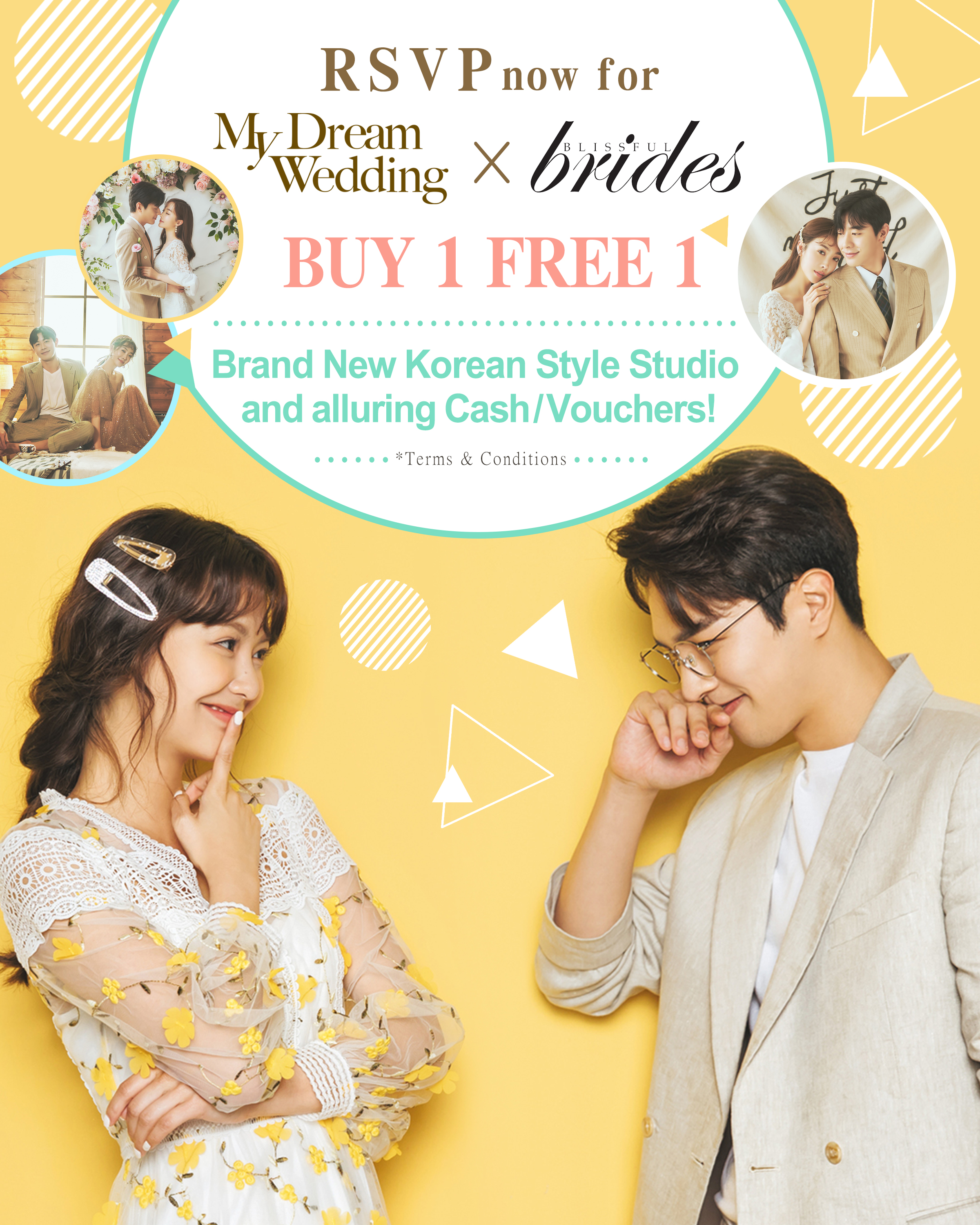 Redefine your wedding photography adventure with our newest venue addition! Not only boosting a splendid 3-storey Korean-styled Studio with enchanting interiors choreographed by Korean designers, the region is famed for their many natural picturesque landscapes, allowing our couples to have the best of both worlds!
Chronicle your unique adventure and encapsulate your love in our limited 2in1 Album Set, only available for booking this weekend, while stock last~
Additionally, sweeten your experience with the following rewards when you register this weekend:
– Instant Redemption of S$2,500 Cash Voucher
– Direct Cash Rebate of S$100 for payment via BlissfulPay
– Stand a chance to Win back your deposit from S$60,000 Blissful Grand Lucky Draw
PM/DM us now for more details!
Contact us :
My Dream Wedding – Singapore
Email : contactus@mydreamwedding.com.sg
Website:
https://www.mydreamwedding.com.sg/
Instagram: mdwsg
64381237
52 Tras Street, #01-01, S078991
https://www.google.com/maps/place/My+Dream+Wedding/@1.2781109,103.8420226,17z/data=!3m1!4b1!4m5!3m4!1s0x31da196d2f336771:0x3030967bc7b49486!8m2!3d1.2781055!4d103.8442113?hl=en
Instagram:
instagram.com/mdwsg
Blog:
mydreamweddinghouse.blog
Pinterest:
www.pinterest.com/mdwsg/